A turnkey solution to make automation accessible to all organizations
Paris, April 13, 2021 – Novelis, a global consulting and technology company, announces the launch of SmartRoby, its Robot-as-a-Service platform designed to democratize access to business process automation solutions.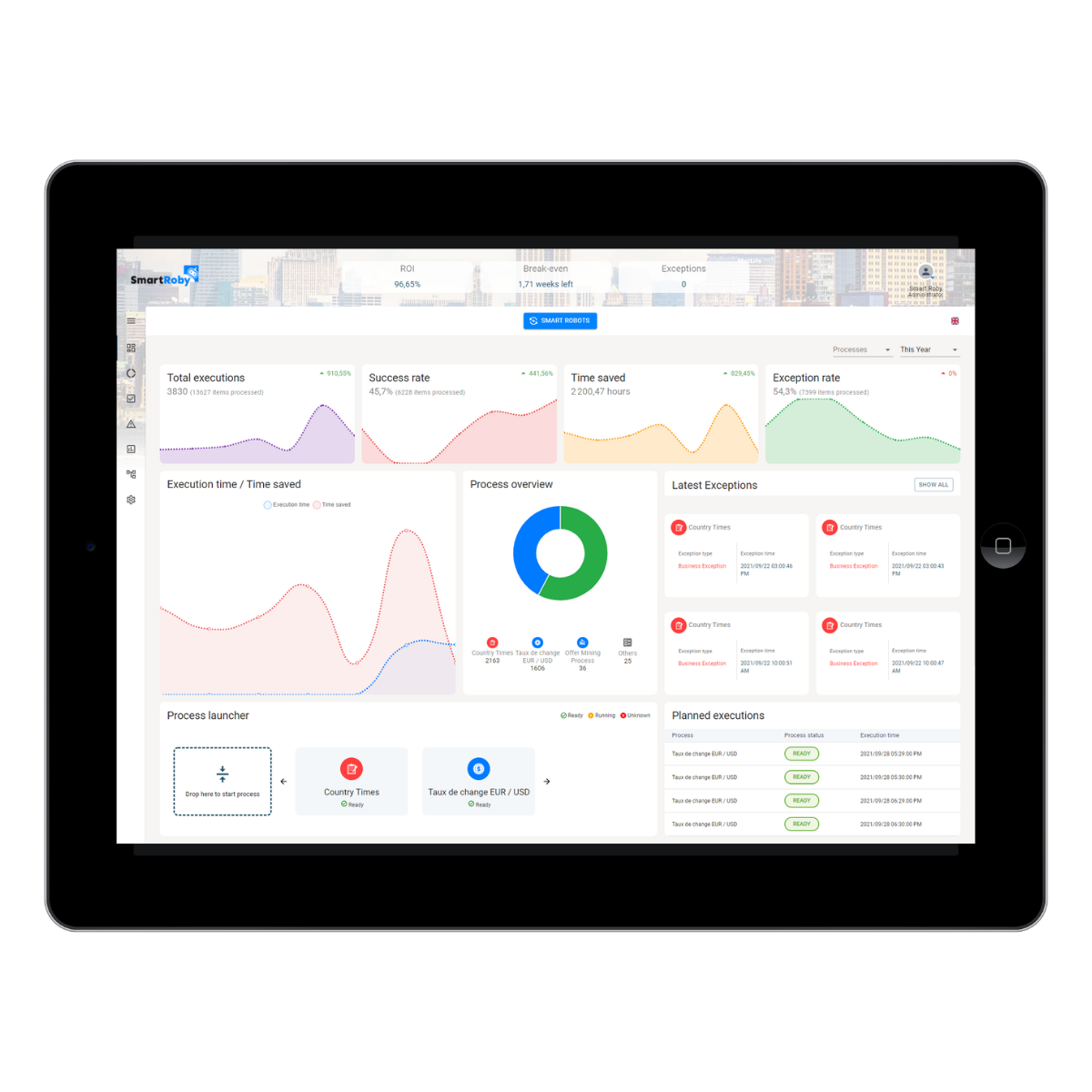 Because of the health crisis, organisations have accelerated their digitalisation and their deployment into the cloud. However, companies and public services in France are still slow at integrating business process automation and document digitization technologies. Too often, this is due to a lack of technological expertise, but sometimes this is also for costs reasons.
As a result, there is an existing need to provide companies with a simple and accessible solution for benefiting the functionality of document automation and digitization software robots. The ultimate goal is to improve productivity, customer experience and satisfaction of the employed.
"Digital players have a responsibility to ensure that technological innovations are accessible to all organizations, regardless of their size. This accessibility is measured both in terms of costs and implementation complexity. Since the beginning, Novelis has included this issue in its strategy and has developed platforms designed to democratize access to Smart Automation solutions and to improve business productivity. SmartRoby is the perfect representation of this", explains Mehdi NAFE, CEO and co-founder of Novelis.
SmartRoby, a turnkey solution
By combining its various skills in IS architectures, RPA (Robotic Process Automation), OCR (Optical Character Recognition) and Artificial Intelligence, Novelis has designed SmartRoby, a platform which enables automation in a RaaS (robot as a service) mode with a simple invoicing system based on the actual consumption of the robots.
Concretely, SmartRoby provides a turnkey automation service in a matter of weeks. The solution is hosted in the Cloud, freeing organizations from infrastructure constraints and requiring no additional licences. Once the process has been set up in SmartRoby, the organization can easily manage it from a personalized portal, which offers various functionalities such as: process evaluation, ROI management dashboard, exception management, process management, alert management, analytics, user administration, etc.
"The business process automation and optimization approach is a real company project. It makes the information flow within an organization more reliable and fluid. This is a decisive asset, particularly in times of pandemic. We also see beneficial effects for operational teams, who are relieved of tedious and repetitive tasks. These tasks are often spread throughout the organisation and rarely focused on one single employee." adds Mehdi NAFE.
From now on, companies of all sizes can access the services offered by SmartRoby by visiting smartroby.com.